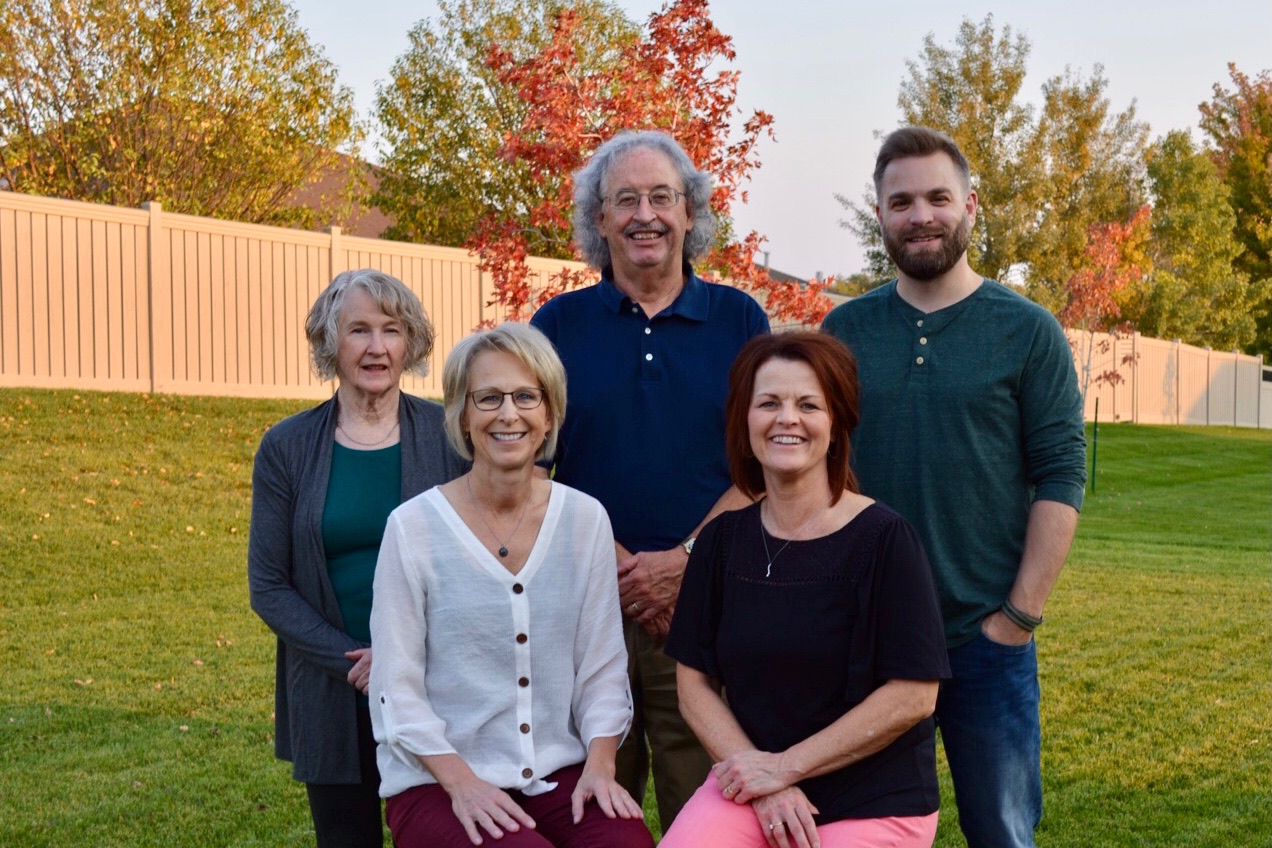 Since our founding in 1991, the experienced and caring professionals at Associated Psychologists & Counselors, LLC have been committed to serving the emotional and mental health care needs of Northeast Nebraska. Our dedication has been to offering high quality counseling and psychological services.
We have years of experience working with individuals in both inpatient and outpatient settings and have expertise in assessing and treating a wide variety of mental health issues. In order to maintain and enhance this level of skill and expertise, our professionals are dedicated to participating in ongoing training.
Day time and evening appointments are available for counseling and psychological services. Fees are determined individually by each practitioner. Most insurance plans (including BC/BS, Midlands Choice, UHC, Medicaid, and Medicare) are accepted.
David Mitchell, Ph.D.
Dr. Mitchell has been a licensed psychologist in the Nebraska since 2012. He graduated from the University of South Dakota with a Ph.D. in Clinical Psychology in 2010. Dr. Mitchell specializes in individual therapy for depression and anxiety for teenagers and adults. He also provides therapy for divorce issues for individuals or couples. He offers psychological testing and specializes in assessments for medical procedures and intellectual abilities. He has extensive experience working with sexual offenders, both in terms of providing treatment and evaluating risk levels.
Denise Serres, MSW, LCSW
Denise Serres has been a Licensed Clinical Social Worker since 1996. She received her Bachelor's degree from the University of Southern Colorado and obtained her Master's degree from the University of Denver in 1991. She previously worked at the Norfolk Regional Center and was a team leader at a partial care program at Regional West in Scottsbluff. Denise returned to Norfolk in 1997 to join APC. In addition to her work at APC, she is employed by Faith Regional Health Services. During her career at APC, she has conducted individual and couples' therapy. Denise's professional interests include women's issues, chronic mental illness, depression, anxiety, and grief work. She works with those aged sixteen through adult.
Diane Martin, LCSW
Diane Martin is a Licensed Independent Mental Health Practitioner and Licensed Clinical Social Worker. She has been practicing since 1992 and has been with APC since 1996. She has experience in a range of practice settings which include private practice, agency-based, in-home counseling, school-based counseling, and social/emotional education for students.
Diane views counseling as a means to personal wellness, specifically aiding in personal growth, facing life's difficulties, and skill-building.  She takes a holistic approach to counseling, which nurtures all facets of an individual - mental, emotional, physical, relational, and spiritual. Currently, Diane provides individual or joint counseling for youth ages 10 and above and for adults.  Her specific areas of interest include working with life-stage changes or transitions, depression, anxiety, grief, communication skills, and spiritual issues.  She has a special passion for issues facing those in rural areas.
Barbara J. Sturgis, Ph.D., MLS
Dr. Barbara Sturgis has been a Licensed Psychologist in the state of Nebraska since 1980 and has been with APC since 1993. Prior to joining APC, she spent two years at the University of Nebraska Law School as a post-doctoral fellow, obtaining a Masters of Legal Studies degree, focusing on legal issues relating to psychology and mental health. Before entering law school, she worked for twelve years in community mental health. Dr. Sturgis obtained her Ph.D. in Counseling Psychology at the University of Missouri in 1977. She and her husband, Dan, moved to Norfolk in 1979 and have lived here since. Dr. Sturgis sees a wide variety of clients, both children and adults, and has specialized in therapy with victims and perpetrators of sexual abuse for over forty years. She is also an Assistant Research Professor at the University of Nebraska Center on Children, Families, and the Law, and provides training in basic interviewing, interviewing children, and Motivational Interviewing.
John Curran, Ph.D.
Dr. Curran has been a Licensed Psychologist since 1984 and has been with APC since it began providing mental health services in 1991. He spent his early years in Saint Louis, Missouri before graduating from colleges in Kansas and Missouri. He eventually obtained his Ph.D. in Counseling Psychology from The University of Iowa in 1984. He previously provided psychological services at the Norfolk Regional Center and other mental health clinics in Norfolk and Columbus. During his years at APC, he has conducted individual and couples counseling and psychological evaluations. His professional interests include depression and anxiety treatment, recovery from divorce, navigation of life changes, and relationship struggles.